Behold the Might of the 38 Special!!!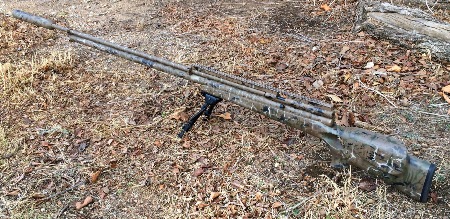 Video to come!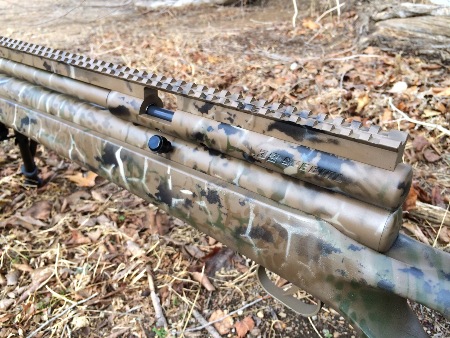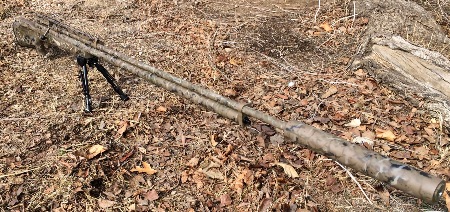 Do not Miss the up coming Air Rifle Shows

Findlay Ohio Show April 12

Malvern Arkansas April 24 & 25

Scroll Down
To the Fall Hunting Sale
Do not miss out on Great Deals

Email all orders to mrhollowpoint@sbcglobal.net

ForSale 909 Light Hunter 45 with modified barrel
$650 or best offer
Gun is stock, no mods, just had the breach end of the barrel reamed to proper size.
ldc and shipping included
along with 100 185 grain hollow points.
send me a email if interested mrhollowpoint@sbcglobal.net

909 YouTube video http://youtu.be/ar9LTabrKNA

FOR SALE Below
BSA SUPER TEN IN 22 CAL,
Has one magaizine, quick fill adapter, and buddie bottle fill adapter.
GUN ONLY no Scope or Rings.
Super quiet and Fast.
*** THE BOTTLE HAS A VERY SLOW LEAK ****
IT WILL HOLD AIR ALL DAY BUT WILL BE EMPTY BY MORNING.
I am tired of farting around with it so its for sale as is.
The stock is fantastic but has some light scrapes.
$500 shipped
mrhollowpoint@sbcglobal.net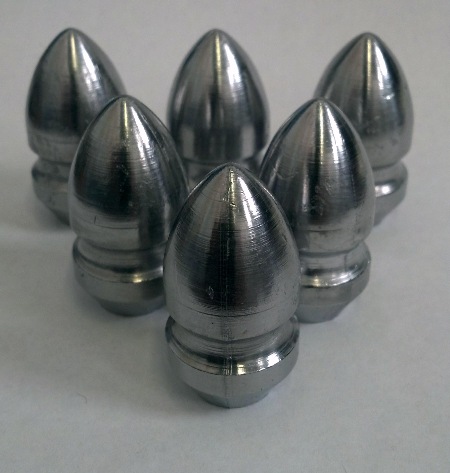 Bob Dean Memorial 20 mm
also known as a 8 bore at 1750 Grains
Great to shoot if one has a 20 mm Air Rifle
but also for Paper weight
$3.50 by its self or $2.50 with any order.

NEW HOLLOW POINTS AND SOLIDS
For the Dragon Claw 50, Recluse 357 & 45 Cal 909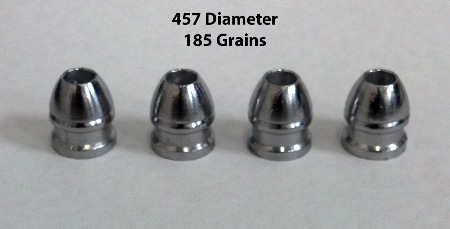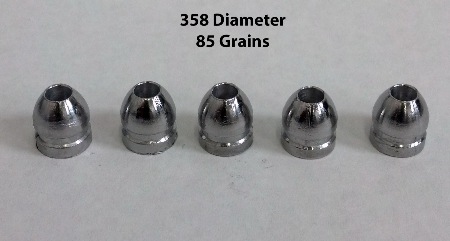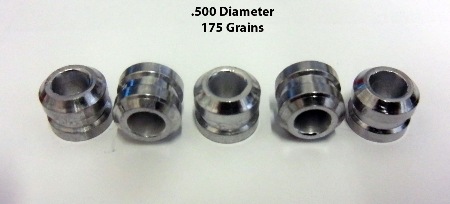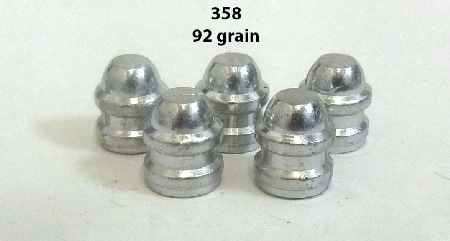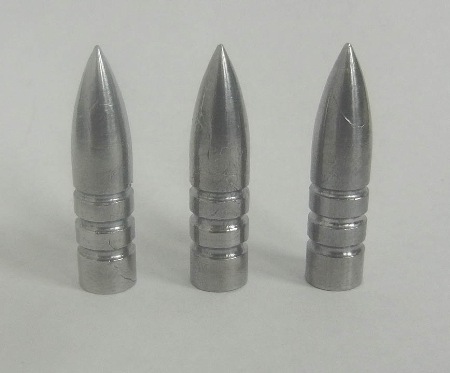 New 308, 205 grains Spitzer
$25 per 50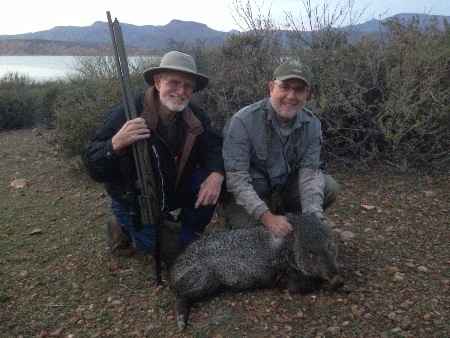 Robert Buchanan shot this nice Javelina at 103 yards with a 460 grain hollow point using the Ranger 45, it passed thru the skull, that is a great shot!

Brian Beck is very happy shooting the 116 grain 357 hollow point

Isaac shot this coyote with his Extreme 308 at 80 yards
with my 96 grain hollow point.

And this Fox at 60 yards with the 96 grain hollow point

LIFE SIZE ARCHERY ELK FOR SALE NEW $600
MY PRICE $250 PICK UP ONLY
It has both Antlers, very little use, on rolling stand

LIMITED
One of 3 In The World
40 Cal Full Titanium
Forest Green Ambi Stock
Scope & Rings
Sighted In Ready To Hunt, Extremely Accurate
This Gun has taken Deer and Hogs
$5500 shipped
Or Best Offer

Call Brent at 989-660-0278 for questions
or email mrhollowpoint@sbcglobal.net


LIMITED
One of 3 In The World
457 Cal Full Titanium
Right Hand Thumb Hole Stock
Scope & Rings
Sighted In Ready To Hunt, Extremely Accurate
This Gun has taken Elk, Deer and Hogs
$5100 shipped
Or Best Offer

Call Brent at 989-660-0278 for questions
or email mrhollowpoint@sbcglobal.net


First Women to Kill a Whitetail with a Air Gun.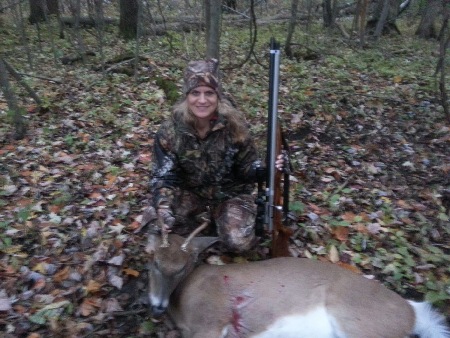 This deer was taken with my 250 grain hollow point and a Extreme 457

Mrs. Gillispie shot this nice deer with her 909

Eric shot this nice doe at 35 yards with the 225 grain 40 cal

Ken Cox Jr with his nice doe
87 yards shot with the DAQ 457
and a 425 grain hollow point

425 grain hollow point just under the skin on the opposite shoulder.

The Extreme 457 Pistol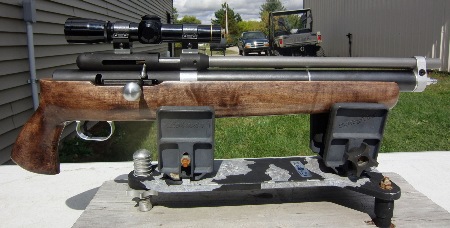 THE EXTREME 457 PISTOL
Call Brent and order one to match your rifle.

YouTube video
http://youtu.be/Ol8mVlylOh4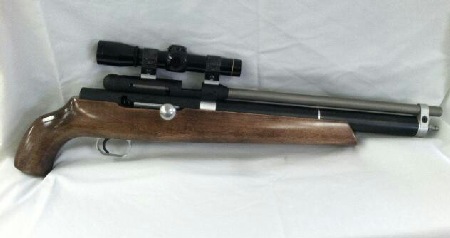 www.extremebigboreairrifles.com

Please E-mail me for your Order.


I can not take phone calls at work.
I am able to respond with price and shipping very quickly.
mrhollowpoint@sbcglobal.net

NEW! NEW! NEW! NEW! NEW! NEW!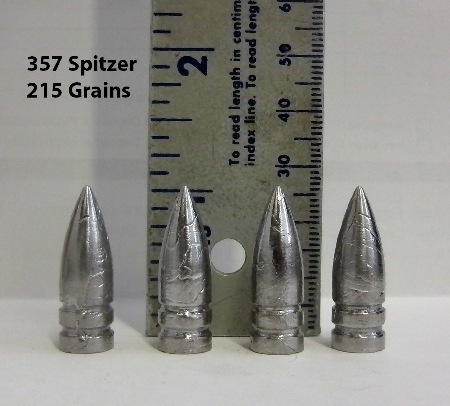 Crappy photo but it shows the idea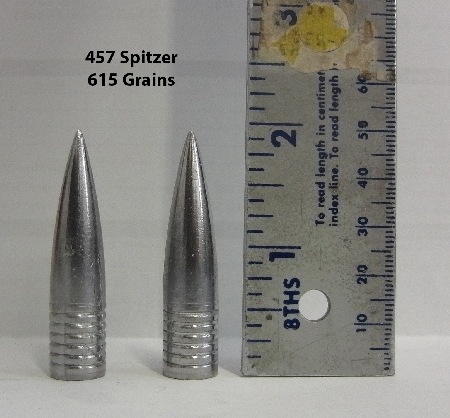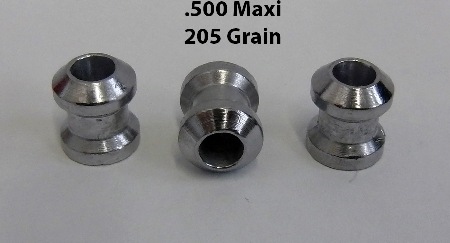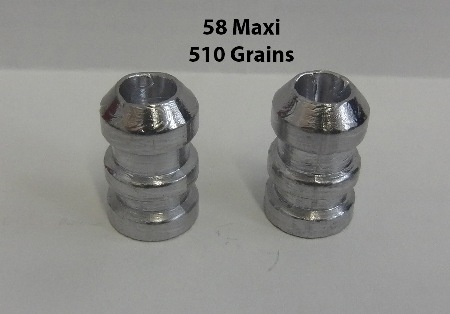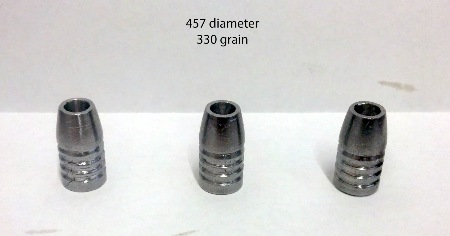 #457-330 $33 Per 50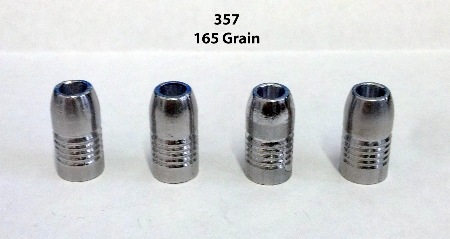 #357-165 $30 per 50

If you are Buying a New Air Rifle from Extreme and plan on picking it up, you may want to think about shooting a pig and get that first kill under your belt before deer season starts, maybe you can talk Brent or Allen to go with you, Trophy Ranch in Ubly Michigan, is about 38 miles from Extreme Airguns and a cabin stay for over night is free if you are shooting a animal. Test your bullet and gun and go home with a full freezer of pork.
www.trophyranch.com
I get nothing free for this advertising, I just think it is a great way to get some bacon while getting your gun.

500 Nitro Express Below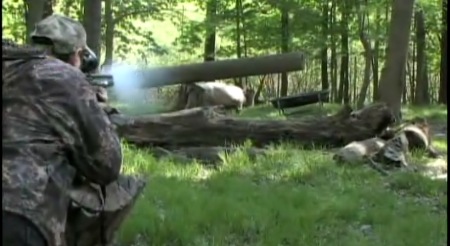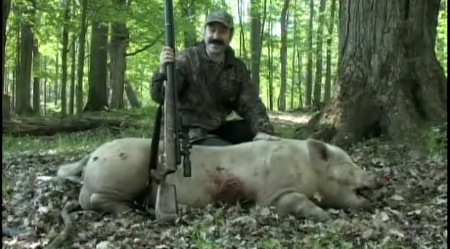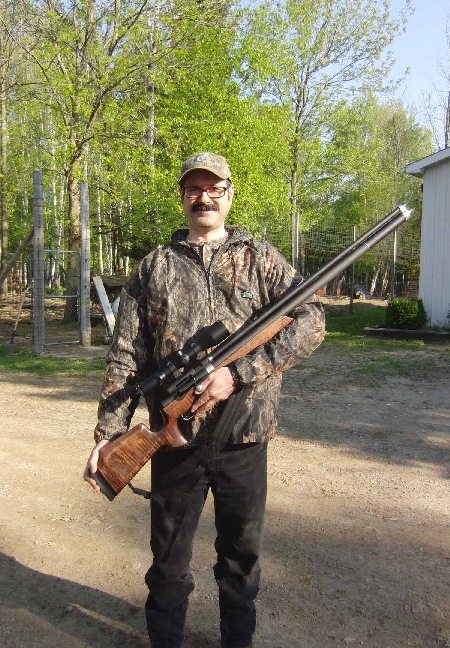 YouTube video http://www.youtube.com/watch?v=UELQWQ1SpxU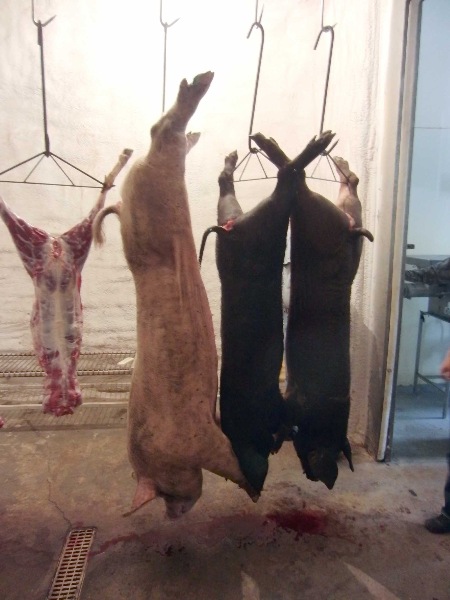 700 lb + hog shot with the 500 Nitro Express air rifle


500 Nitro Express from Extreme

NEW SPITZERS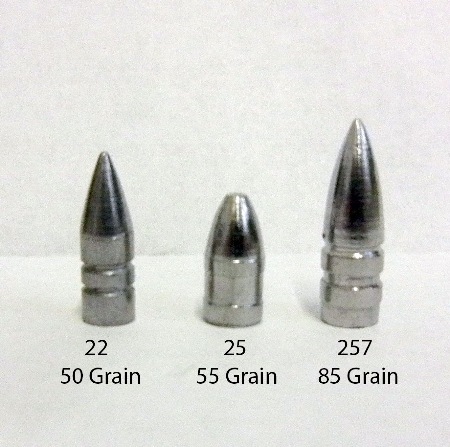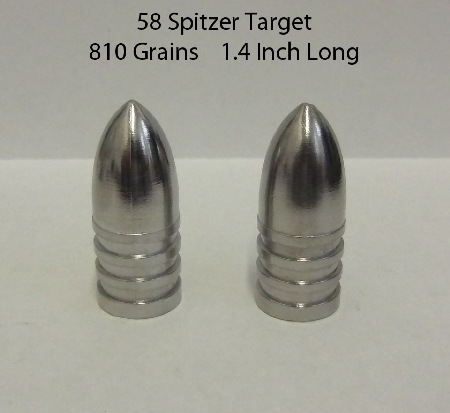 58-810 spitzer $39 per 25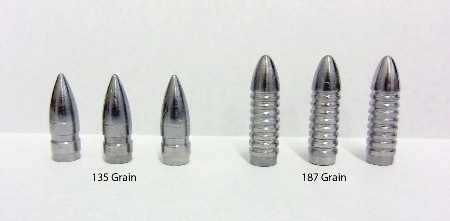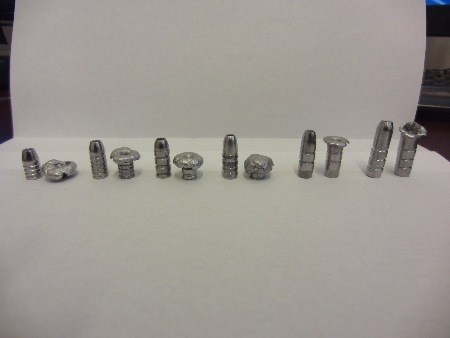 Hollow Points Work and Work Very Well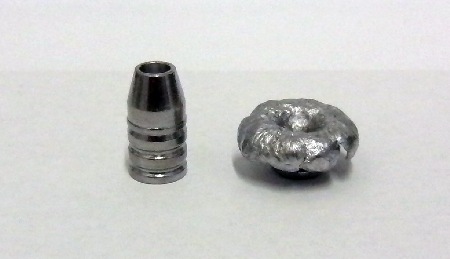 Soft Cast work perfect as you can see above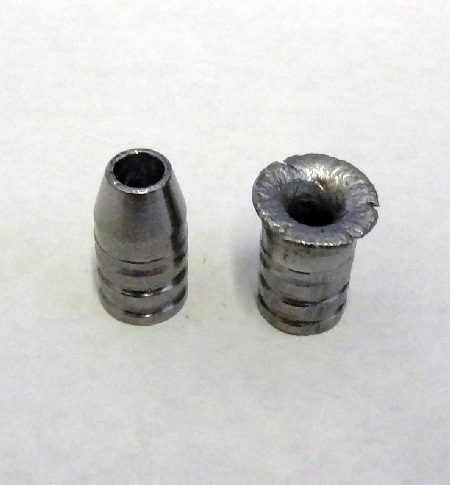 Hard Cast Lead not so well as you can see above

**SUPER SALE **

***** HUNTING SALE *****

ANY ORDER OVER $125 GET FREE SHIPPING USA ONLY

BUY ANY 5 BAGS MIX AND MATCH AND GET A 6TH FREE

*HUNTING SALE*


Brent Hoag took this 1200 lb Elk with a 280 grain HP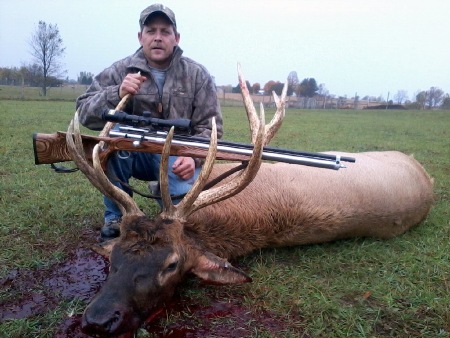 Here is another pic, wow I need to save for a hunt!!

New websites I found that are cool and interesting

http://www.youtube.com/watch?v=Z9JLUSFtSJg


Lloyd Sikes makes the coolest double tubes for guns!

New Product I am working with BallistekGel

Best By I have worked with Hands Down

Buy a block on line and mention Mrhollowpoint at check out and receive a discount!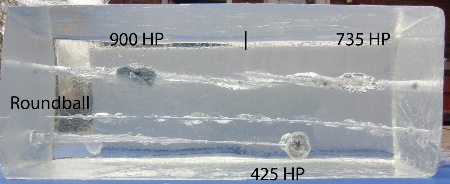 Spitzer Line up

To order send me a email with your selection. Prices are below each with order number. I will send back a email with shipping cost. mrhollowpoint@sbcglobal.net


New This Month

Sent to me by an avid shooter

Sumatra 25 using the 53 grain Hollow Points at 40 yards

Maurder 25 using the 50 grain and 53 grain Hollow points at 40 yards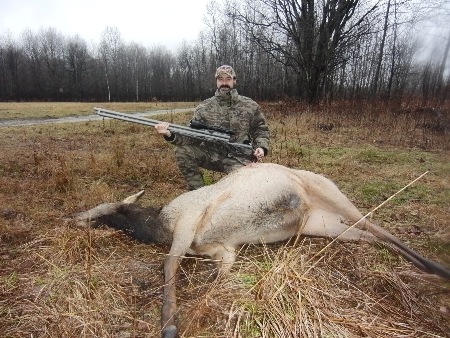 The Quigley 72 Scores a 400 lb Cow Elk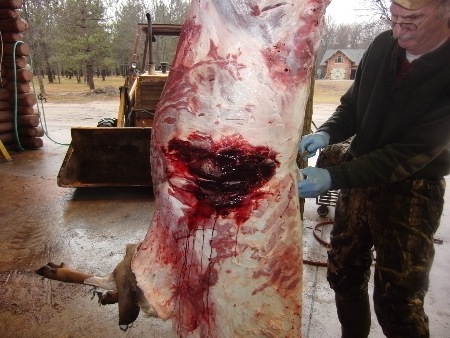 Exit side of the Elk

12 Gauge Mushrooms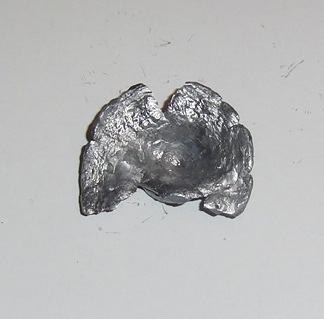 735 Grains Hollow Point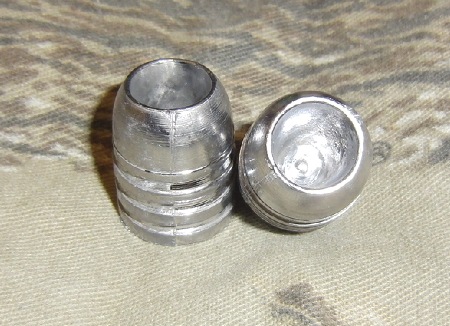 The Quigley 72
12 Gauge Slug Gun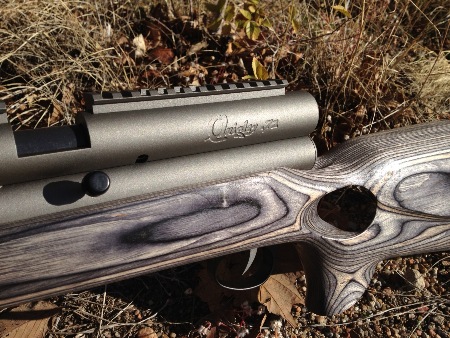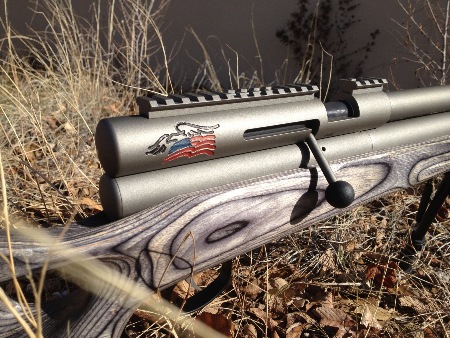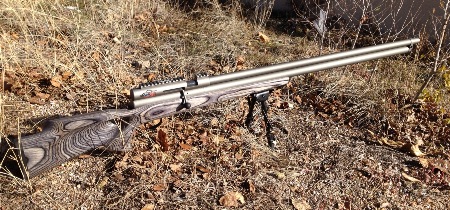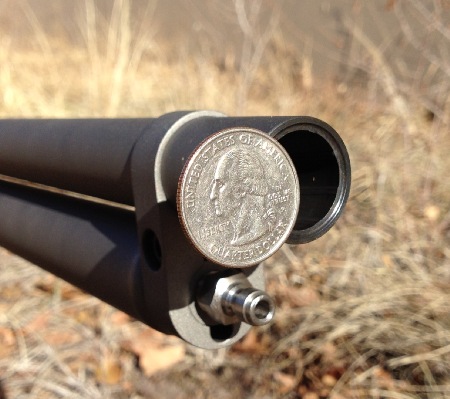 The 58
By Dan McVey
www.XP-Airguns.com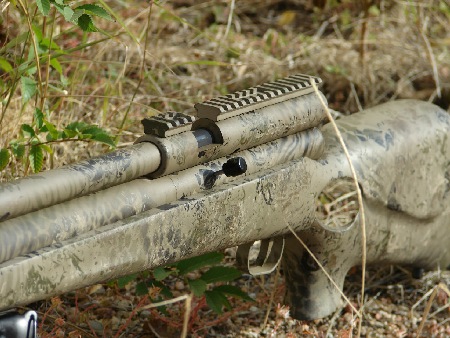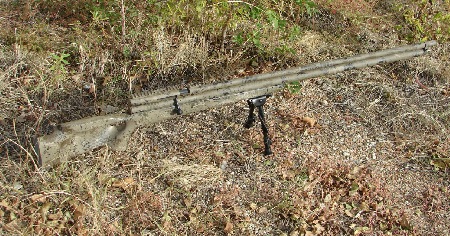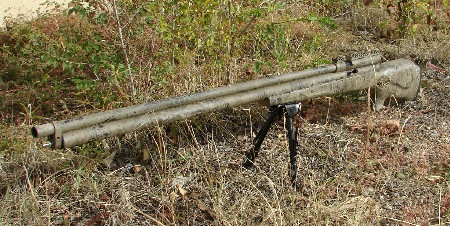 Every now and then I thin out my collection to make room for new air guns, if you are interested in any you see in my videos please email me. mrhollowpoint@sbcglobal.net or call 773-354-8116

I offer The BEST Hollow Points for the Big Bore Air Gun Community.

My goal is to supply a variety of hollow point pellets for all the bore diameters out in the field.

I use only Pure Soft Lead , I am looking for as much energy transfer from the pellet to the game as possible and soft lead is the way to go with Air Rifles.

My Hollow Points work and work well, If you Plan on bringing home your trophy, then you wan't a proven Hollow Point. Check out the trophy page the see what a expaned hollow point will do.

!! These are Not for Reloading and Not for Firearms !!
!! ONLY FOR AIR GUNS!!


I am looking forward to hearing from you.

My e-mail address: mrhollowpoint@sbcglobal.net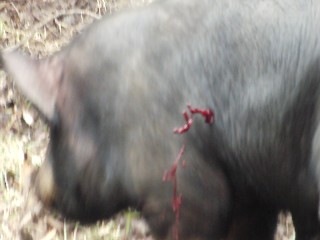 This is my 325 pound boar I shot with the 58 cal Beowulf

YouTube video http://www.youtube.com/watch?v=PJLGVlQ_33A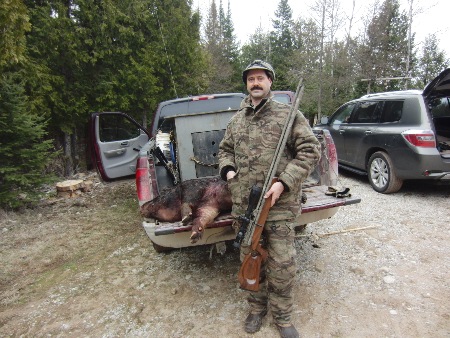 This is the 275 pound boar shot with the Ranger 45

YouTube Video http://www.youtube.com/watch?v=0eUx_oEpyTw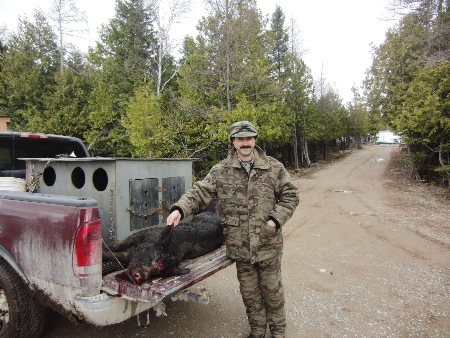 This is the 220 pound Boar shot with the BBB .375

YouTube video http://www.youtube.com/watch?v=_2kaasKw48E

Here is a Heart Shot on a Mule Deer with a 360 Grain Hollow Point, they work!!!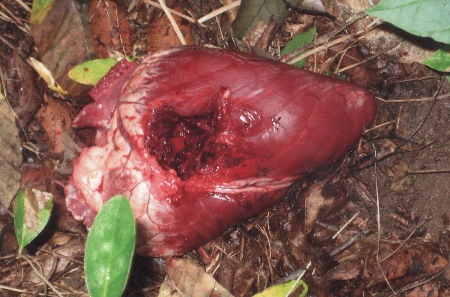 Below is the bullet recovered from the Mule Deer, Look how it expanded.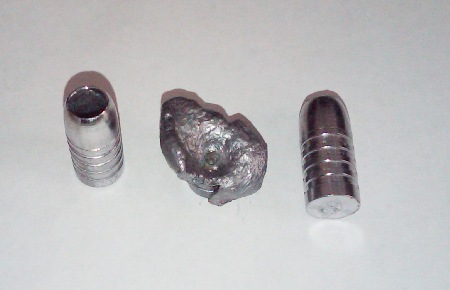 Just click on the Hollow Point List see what is available, I continually add more selections so check back offten.

All orders are shipped via USPS flat rate box when possible.

Email me your order and I will respond as soon as I can.

If the item is on the shelf I can usually have it shipped the next day otherwise average a week for completion.